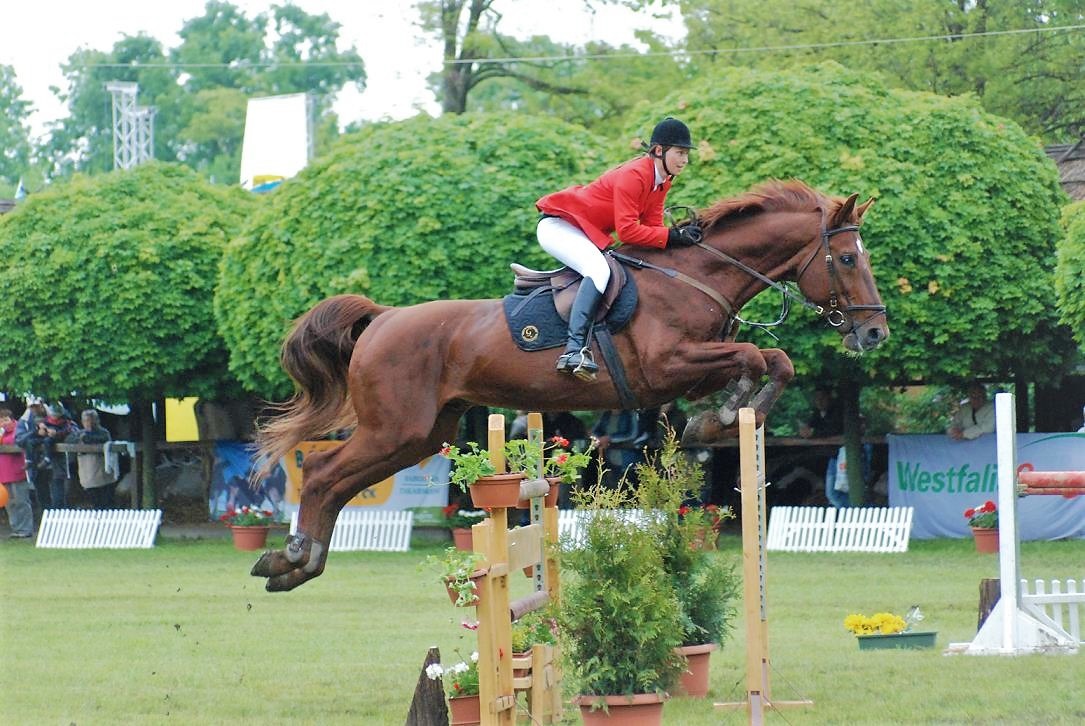 Name of breed: Gidran, or Hungarian Anglo-Arab
Country of origin: Hungary
Breed origin: The Gidran was developed in south-east Hungary at the Hungarian State Stud, where the Nonius and Furioso-North Star breeds were also founded. The Gidran breed was established by a desert bred chestnut Arabian called Siglavy Gidran. From 1816 onwards, he was bred to Arabian, Turkish, Transylvanian, Spanish-Naples and Hungarian native mares, with six of his sons becoming chief breeding stallions at the stud. In 1820, Gidran II, the foundation stallion of the breed, was born at the stud. He covered mares with the same bloodlines as the earlier generation, creating a distinct type most easily identified by its chestnut colouring. However, from 1855 until the 1890s, Thoroughbred bloodlines were increasingly used to refine the breed, until this influence was deemed too heavy. At that point, two Shagya Arabian stallions became the chief sires, stabilising the breed into an Anglo-Arab type with excellent jumping and racing abilities. Three strains had developed by the mid-20th century, but not long after, the remaining stock was moved out of the state stud. The population of Gidran horses suffered until a new breeding initiative began in 1977, which revitalised the breed and managed to preserve two Gidran types. However, numbers are still low.
 Distinguishing features: The Gidran is an exclusively chestnut breed that stands between 15.2 and 17 hands high. It is known for its speed, endurance, agility, courage and well-balanced temperament. The breed's conformation is sturdy and powerful, with a small, straight head, a muscular, arched neck, a long back, powerful hindquarters and well-muscled legs. The overall appearance is one of athleticism, strength and nobility.
Modern day Gidran: Today, the Gidran is an endangered breed made up of less than 200 horses. The primary breeding focus is preserving the gene pool, with new bloodlines selected under strict standards of pedigree, conformation and temperament. Gidrans excel at jumping and other athletic disciplines such as eventing and cross country, and in Hungary they are important as high quality riding and driving horses.
References: Wikipedia, The Equinest, Oklahoma State University, Equiworld.
Image credits: Kisberi Gidran, Pferde Ungarns.
Facebook Comments