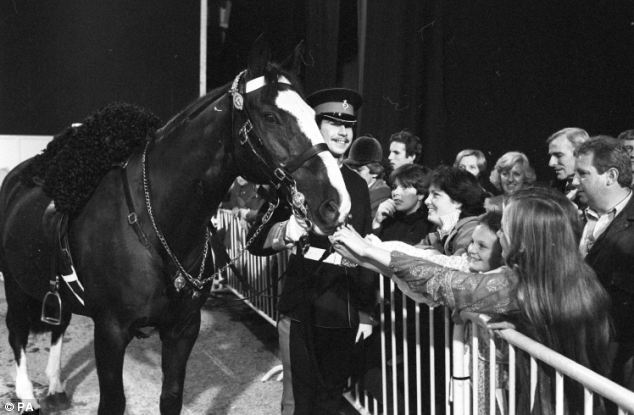 On the 20th of July, 1982, sixteen horses and soldiers of the Queen's Household Cavalry were travelling through Hyde Park en route to the Changing of the Guard when a nail bomb exploded in a parked car. The bomb, planted by members of the Irish Republican Army, killed seven horses and four soldiers and injured every remaining horse and soldier, as well as a number of civilians.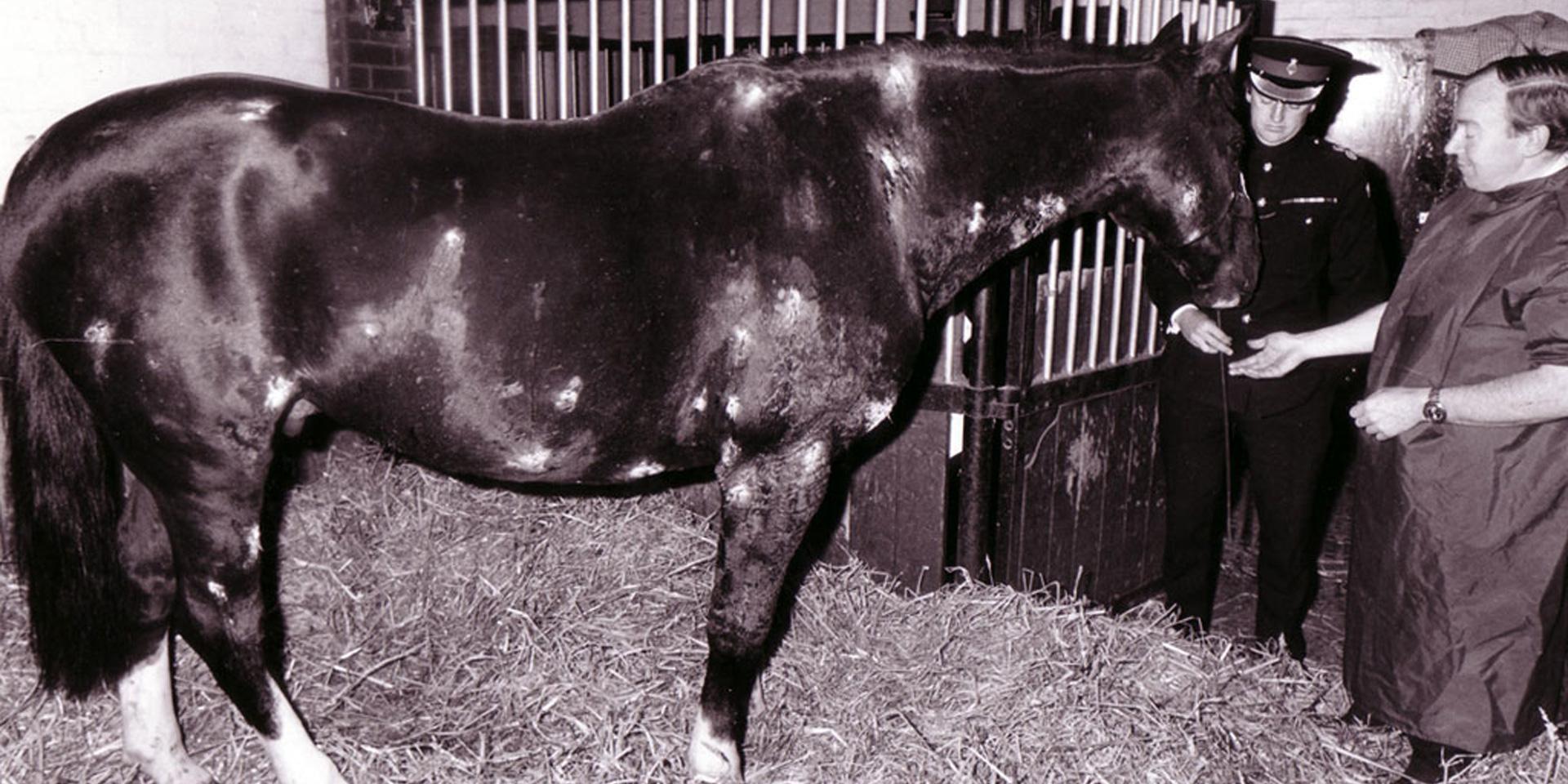 The most seriously injured of the surviving horses was Sefton, an Irish Draught/Thoroughbred who had been chosen for the Household Cavalry due to his colouring: black with four socks and a blaze. Sefton's wounds were life-threatening and he was the first horse to be transported back to the army barracks, where it took almost ten hours of surgery to treat his 34 wounds, severed jugular vein and wounded left eye. With a 50/50 chance of survival, Sefton pulled through and became a British hero overnight.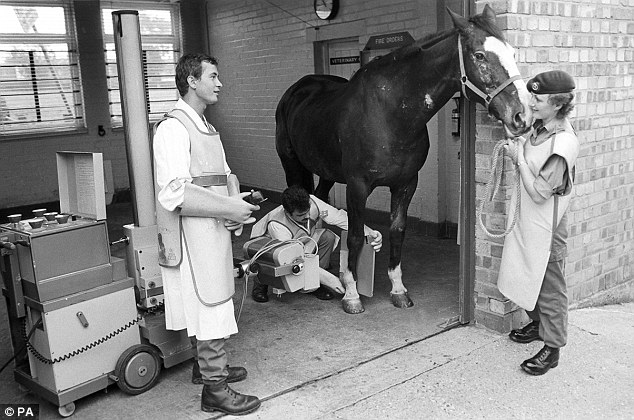 During the months of hospitalisation that followed, Sefton received bucketloads of get-well cards and mints. Donations totalling over £620,000 resulted in the construction of the Sefton Surgical Wing at the Royal Veterinary College. When he was again fit for riding, Sefton returned to duty, regularly walking past the very place where the bomb had detonated. Although cantankerous at times (his stable nickname was 'Sharky' thanks to his habit of biting!) he was such a level-headed horse that the trooper who was riding him when the bomb exploded remarked that thanks to Sefton's competence, there was no chance of him being thrown.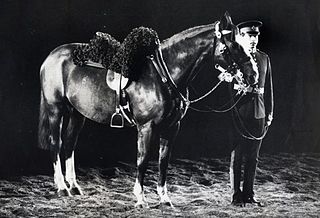 A few months later, Sefton was named Horse of the Year, receiving a standing ovation at the ceremony. He was also one of the first horses entered into the British Horse Society's Hall of Fame, and the Sefton Award for outstanding contributions to equestrian safety is still awarded each year. Sefton's media coverage and public appearances continued for years, but he was retired from service just two years after the bombing, at age 21. His last ceremonial outing was the Queen's Birthday Parade in 1984, after which he lived out his days at the Horse Trust's Home of Rest For Horses. Two of his friends in retirement Echo and Yeti, who were also wounded in the Hyde Park Bombings. Former Yard Manager, Shirley Abbott, said of them, 'it was a joy to see such gentle animals enjoying the company of each other after such a horrific act of violence. With the care and expertise of our staff they were able to grow old together and live a long and peaceful life.'
A statue of Sefton now stands at the Royal Veterinary College to commemorate not just Sefton, but all animals who serve.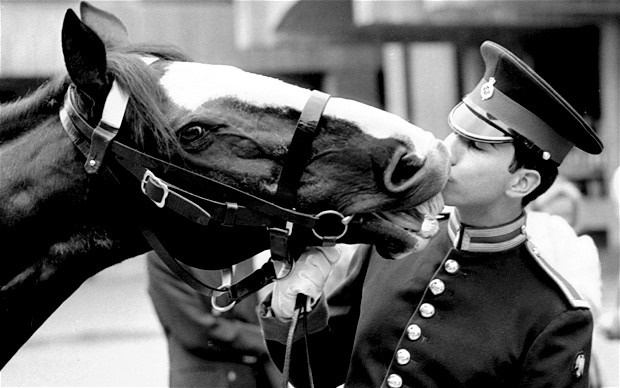 References: Wikipedia, The Horse Trust.
Image credits: Daily Mail, Alchetron, Household Cavalry Museum, Srdja Djukanovic.
Facebook Comments