EXPLORATORY ICELAND TOUR – AUGUST 2018 – SOLD OUT!
I've been dreaming of riding in Iceland ever since I founded Globetrotting over nine years ago. As you'll appreciate, Iceland, isn't exactly a destination on our doorstep. However, I'm pleased to announce that the globetrotting stars have aligned and we're planning an exploratory trip to this Nordic Island nation in August 2018. I literally can't contain my excitement and in terms of horse culture Iceland is off the richter scale.
The Icelandic horse (not pony – even though they don't stand higher than 14 hands) fascinate me with their plucky demeanour, wild-eyes, free-flowing mane and their fifth gait – the tolt. This gait can only be described as a four-beat lateral amble and is awesome for explosive acceleration and speed – while being comfortable for the rider.
I can only imagine how amazing, thrilling and life-altering it will be when we're astride these big-hearted horses exploring the dramatic, raw and unkept Nordic landscape of volcanoes, geysers, hot springs and lava fields with a free-running herd of Icelandic horses.
Be still my globetrotting heart!
Our riding partners in Iceland are the oldest riding tour operator, established for over forty years, their reputation proceeds them. We'll be completing their 'Wilderness Expedition' which is a 8 day, 7 night itinerary, with seven full days in the saddle.
They describe this tour as 'a real horse-adventure in the Icelandic wilderness. If you prefer untouched, stunning nature over luxury, this is your tour! In true Icelandic style you will be driving a free running herd of horses through vast grasslands, stony mountains and a moonlike volcanic landscape towards the glacier. You lead the herd across rivers and explore new tracks, as the old ones may have vanished in the last winter.'
Sounds insanely good, right?
I must put a disclaimer in here, globetrotters, we haven't road tested this ride personally and that's why this ride is titled an 'Exploratory Iceland ride.' It's globetrotting policy that we road test and experience rides first-hand before adding it to our globetrotting portfolio.
We're constantly asked by our more intrepid globetrotters – 'when are you going to offer a ride in Iceland?'  I knew we couldn't leave the country without inviting our loyal globetrotters to come along for the ride. So just be aware that this ride is a NEW experience for us also.
The ride departure is August 7 to 14, 2018, which is a 8 day, 7 night ride with seven full days in the saddle.
RIDE RATE
EURO €3615* per person + 2% credit card surcharge
NB: This ride has now SOLD OUT!
WHAT IS INCLUDED IN THE PRICE?
*All ground transportation throughout the riding tour, transfers to and from the capital of Reykjavik on day 1 and day 8 of the tour.
*Full board during the riding tour, starting with a light meal for lunch on day 1, ending with breakfast on day 8.
*Sleeping bag and mat provided.
*Helmets, raingear and saddlebags provided.
*Domestic flight from Akureyri to Reykjavík on day 8 of the tour.
WHAT IS NOT INCLUDED IN THE PRICE?
*The ride price excludes alcoholic beverages, international flights, travel insurance and any additional activities outside of the itinerary.
*Accommodation, meals, tours and transfers in Reykjavik for August 5, 6 and 14.
*To hold your saddle seat, we require a 50% deposit and final payment is ten weeks before departure date. Payment is via credit card with a 2% surcharge.
Click here to request a detailed itinerary regarding our Exploratory Icelandic Ride for August 2018.
WHAT GUIDES WILL BE ON THE RIDE?
I want to be completely transparent about our EXPLORATORY ICELANDIC RIDE before you sign up. My husband Steven and I will be on the ride, alongside our 6-month old (due mid-February 2018) and a nanny.
We don't believe having a 6-month-old baby will effect your globetrotting experience in Iceland in anyway. But if the thought of being anywhere near a baby makes you cringe than this exploratory ride may not be for you. 
Steven or myself will be riding with you for the entire time (alongside our Icelandic guides) and the nanny and our sweet, tiny globetrotter will be in the support vehicle  and will meet us for lunch (except for a couple of days when there is no vehicle support) and for the evening. Steven, myself and baby will have our own 4 x4 camper to sleep in at night far, far away from your highland huts that you'll be sleeping in. We're a family run business and back in 2012 we took our 7-month on a guided trip to South America and our guests had a blast. BUT I also understand if this situation doesn't work for you, hence why I'm being completely upfront about it.
Normally on a guided trip there is an additional cost to cater for the guiding and also the professional photography and video taken of you throughout your ride experience. It's a pretty amazing keepsake to have professional images and videos of your ride experience to do what you please for decades to come.
With this scenario, we'll have ourselves and world-acclaimed producer, director and photographer Benn-Jae riding with us (he shot our Kimberley ride – check it out here) – who will be filming a documentary and video series of our wild Icelandic experience. So as a globetrotter on this exploratory tour, you'll get a copy of ALL of the images and the final video for FREE.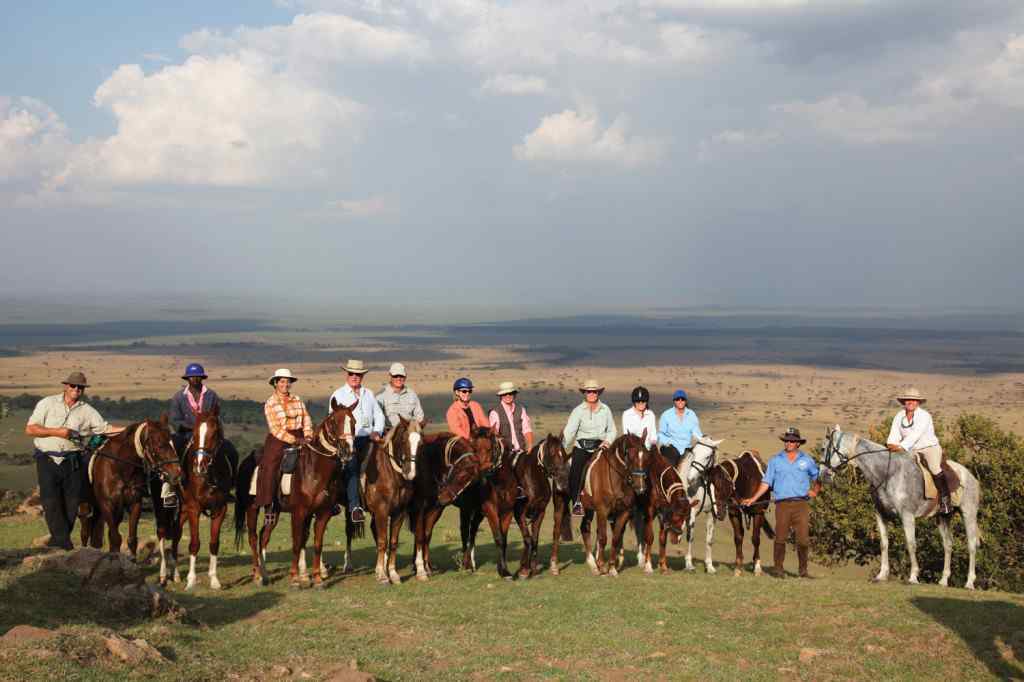 WHY CHOOSE A GUIDED GROUP RIDE?
Some of our clients prefer the safety net of a guided group trip to ensure they are well looked after from when they arrive in their chosen country to when they leave after the ride. It takes the guess work out of travelling so that you can truly relax throughout your holiday.
Typically the day before the ride starts your guide will spend a day with you and the group visiting the tourist attractions of the capital. Also if you have any problems throughout the ride, it's the guide's job to fix them. The guided component also includes a disc of professional images and video of your riding holiday, photographed and filmed by your guide, a globetrotting safari shirt (very stylish!) and a professional hardcover coffee table book of your ride which you'll have forever.
Each year globetrotting schedules guided group rides to Africa, South America and now Mongolia led by either founders and guides Kate & Steven Pilcher or Angus Johns who has ridden extensively around the world.
MEET THE GUIDES
Kate & Steven Pilcher (left & centre in above image) have been roaming the globe on horseback for the past ten years. Kate Pilcher has worked as a horse-riding guide in Kenya and Argentina and speaks conversational Kiswahili and Spanish. She has an intimate knowledge of the riding destinations that are in the globetrotting portfolio. Both Steven and Kate are professional photographers and have their cameras constantly poised to capture your riding holiday of a lifetime. They are on the pulse in terms of guests needs and what guests would like to experience on their riding adventure.
Angus Johns became addicted to horse riding holidays after a ten-day ride through the Masai Mara in Kenya eight years ago. Since that fateful safari he has globe trotted around the world to far-flung destinations like Namibia, Brazil, Botswana, Argentina, Chile and Costa Rica. Before becoming a GT guide, he spent years travelling, as a riding guest so he understands what a globetrotting client is looking for in their riding holiday of a lifetime.
To request more information on our guided rides for 2018 click here.